I had a little bit of time this afternoon to work on my album while Josh and Sarah hung out with me in the scrapbook room. I had a lot of fun and got the first 6 days done.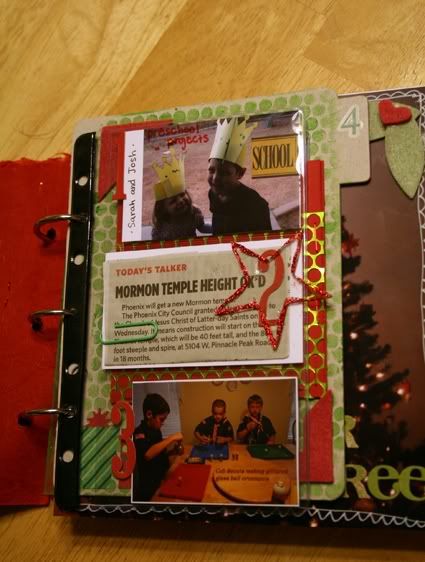 And the back: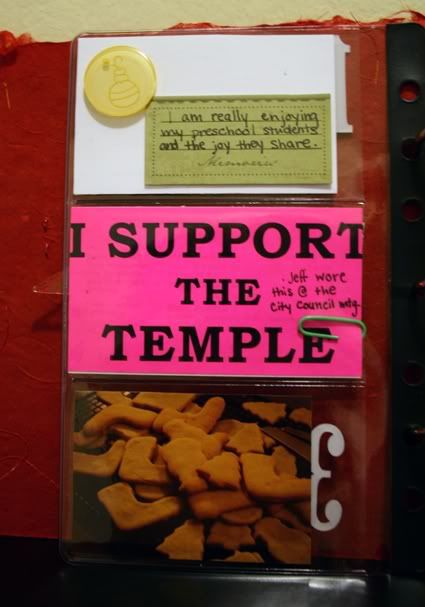 And here's the original photo that I used on Day 1 before adhering it to a business card, adding the "school" sticker, writing "preschool projects" with a red Bic, etc.
I didn't have any photos for Dec. 2nd but Jeff attended a big City Council meeting to show his support for the temple in Phoenix so I used his bright pink sticker on the back (attached to another old business card) and used a green paper clip to add a small newspaper article about it to the front.
Dec. 3rd has some pictures from my Cub Scout den meeting (all the pictures were printed at Costco since I still haven't ordered ink for my printer--to make the pictures small enough for my project but still in a format able to be printed at Costco I created a blank 4x6 document in Photoshop and placed my photos on it so that they would be approximately 2x3).
And here, to refresh your memory, is what Days 1-3 looked like before I added everything: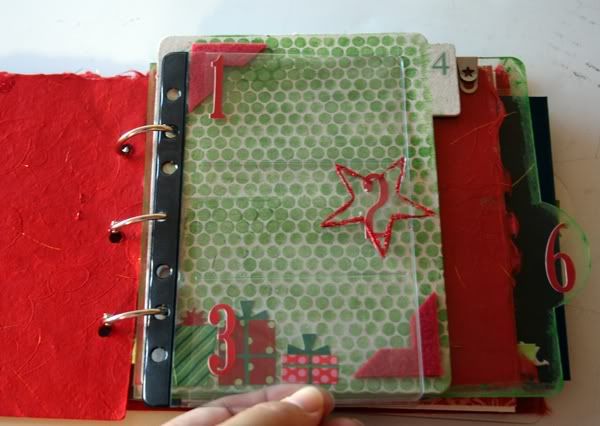 For December 4th, I created a pocket out of red cardstock stapled together on the edges with green sequin waste on top and my title adhered to the sequin waste with Glue Dots. I added pull tabs to three pictures and slid them into the pocket:
Here's what it looks like next to Days 1-3:
And here's what it looked like originally:
Also for your viewing pleasure, here are the 3 photos that I put in the pocket (the ones in the pocket are cropped versions of these pictures):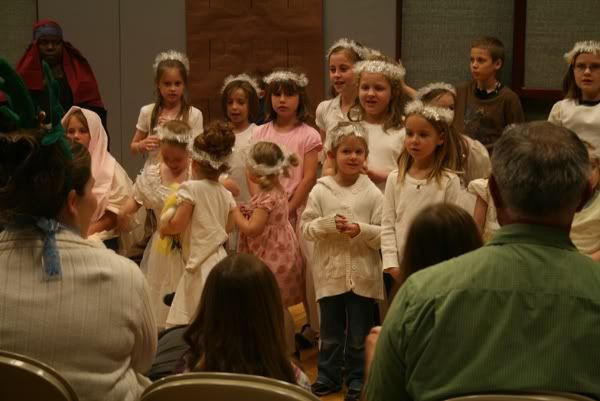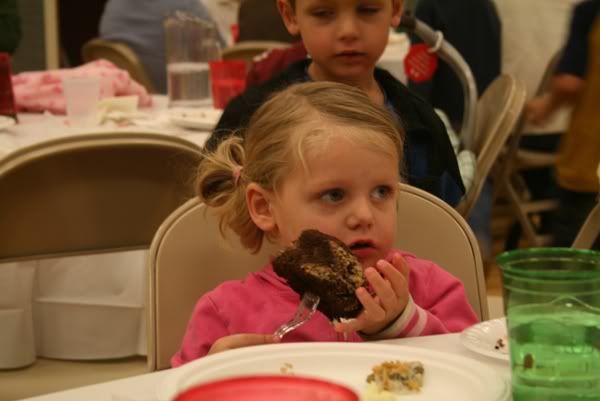 For December 5th I added a double-sided page which is now my current favorite in the album. Here is what I had in the album before making changes and additions:
And here is what I ended up with after adding photos to the chipboard page: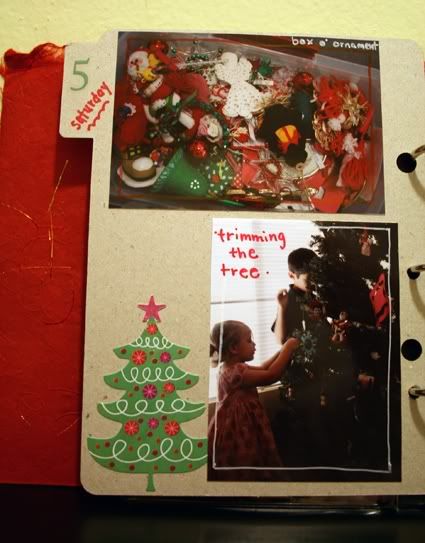 I also had an enlarged photo printed at Costco...I couldn't remember the size of my album so I had an 8x8 photo printed. When I came home and discovered that my album is more like 6x6 I simply trimmed a little off the photo to make it work. I adhered the photo to patterned paper (you'll see that in a moment), doodled a scalloped border around the edges of the photo with a white paint pen, and added felt and stickers: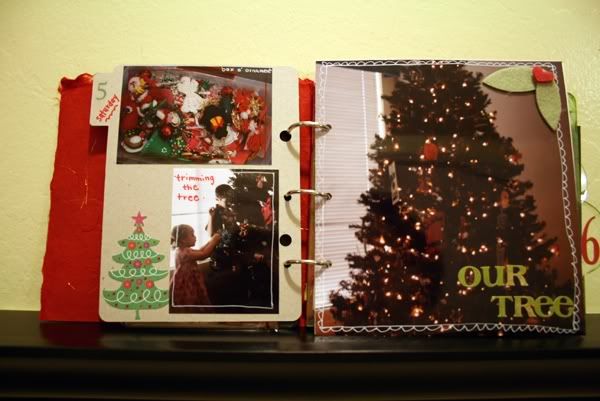 Here's the back side of the photo where I added the patterned paper--I attached a foam number 5 (by Close to My Heart), a small photo of Jeff hanging lights on the house, and a journaling spot to finish off my Dec. 5th stuff: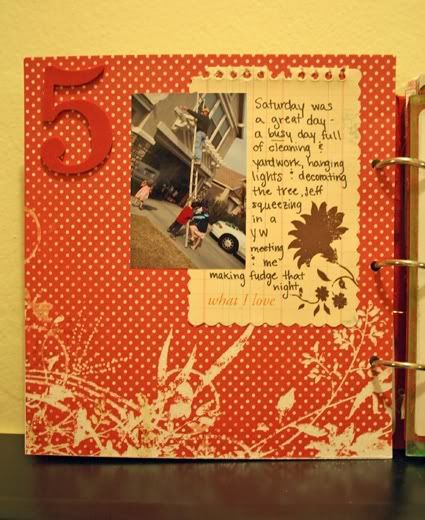 Here are the originals of some of the photos I used on that day: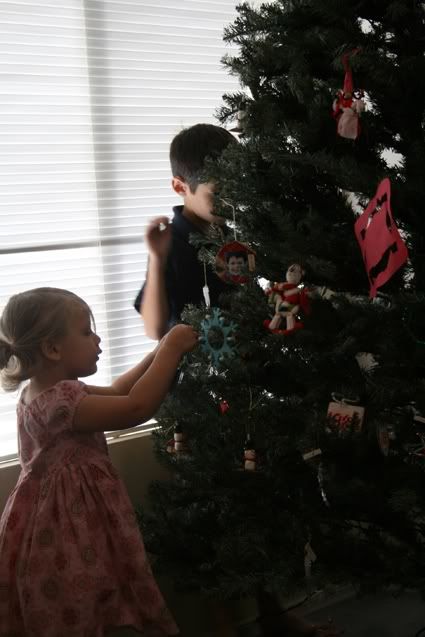 Lastly, I finished my Dec. 6th page which was the clear acrylic:
Here's what the front of the page looks like now: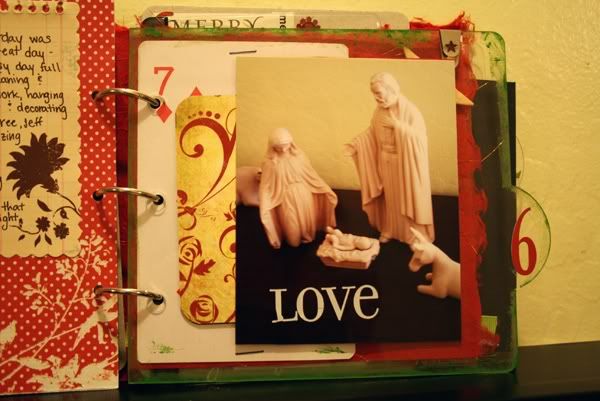 The photo is part of my Nativity set on the top of my piano...the picture wasn't actually taken on Dec. 6th but it matched the journaling for that day which I put on the back of the page: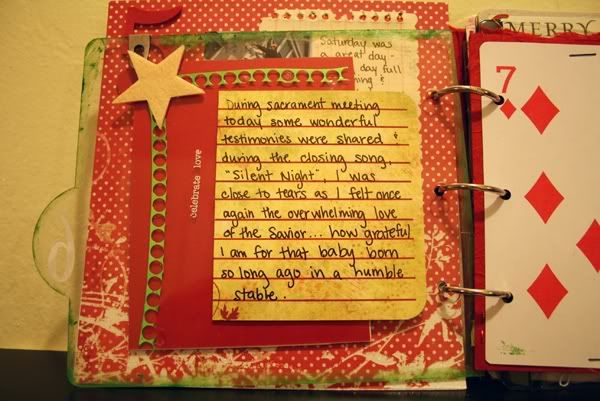 I am really enjoying this album and having so much fun with it! This weekend I'm hoping to do a few more pages. Here are the pictures I took today of our dark, rainy weather...one of them will probably end up in the album:
*How was your first week of December? Have you tried this project? What other activities are you working on?*